WHAT IS PRESENCE?
Presence Helps You Live Better
Positive habits start with positive surroundings. Presence uplifts your thoughts, feelings, and goals by displaying inspirational, empowering quotes and affirmations from renowned authors, artists, celebrities, and experts that become an essential part of your daily environment.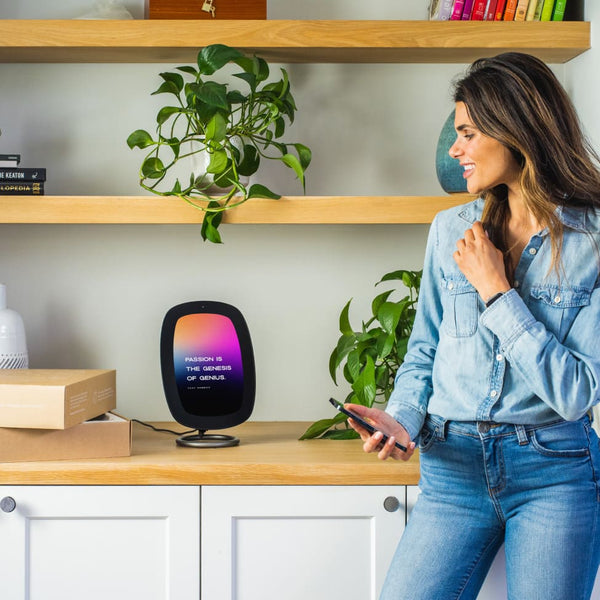 Support Mental Health
Presence is front and center in your home or workplace. Get the motivational content you need to improve your mental-wellbeing by creating a sanctuary of positivity with ever-present words.
Discover Presence
Science-Based Technology
Research has shown that practicing positive affirmations has the power to rewire your brain through consistent and cognitive reinforcement.
Discover Presence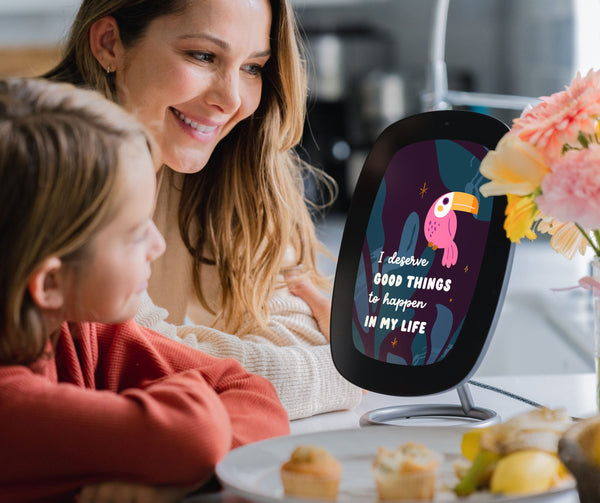 Personalized Encouragement
Use the Presence app to choose from our library of Raylist™ categories, and personalize the inspiration you see on Presence at the right time each day.
Discover Presence
"One of those things that's actually good for your soul"
"I like Presence so much I bought one for my daughter"
"A unique idea designed to radically change how we get and stay inspired everyday"
There's a Raylist™ for everyone and every moment.
Discover a world of personalized inspiration.
How It Works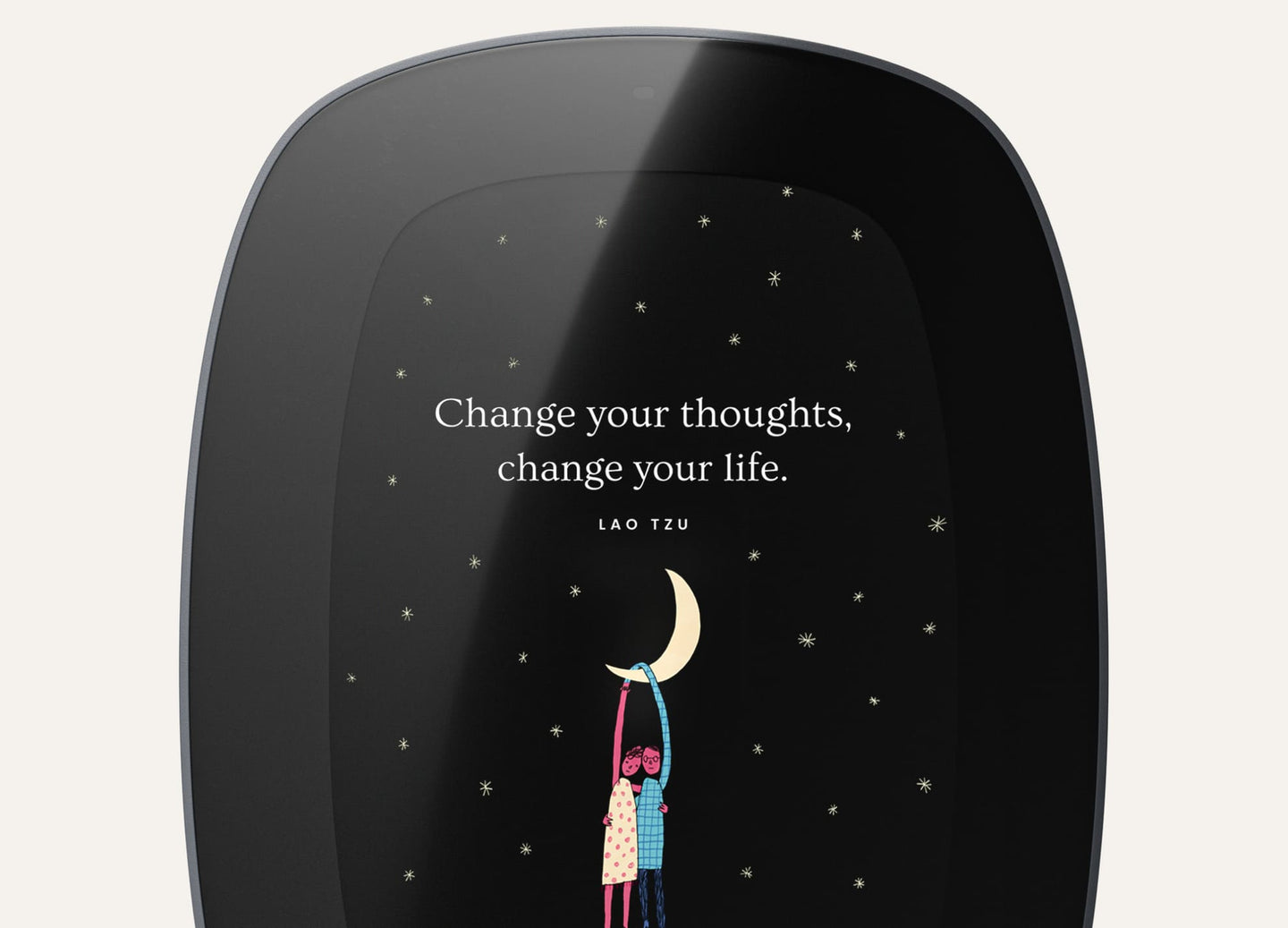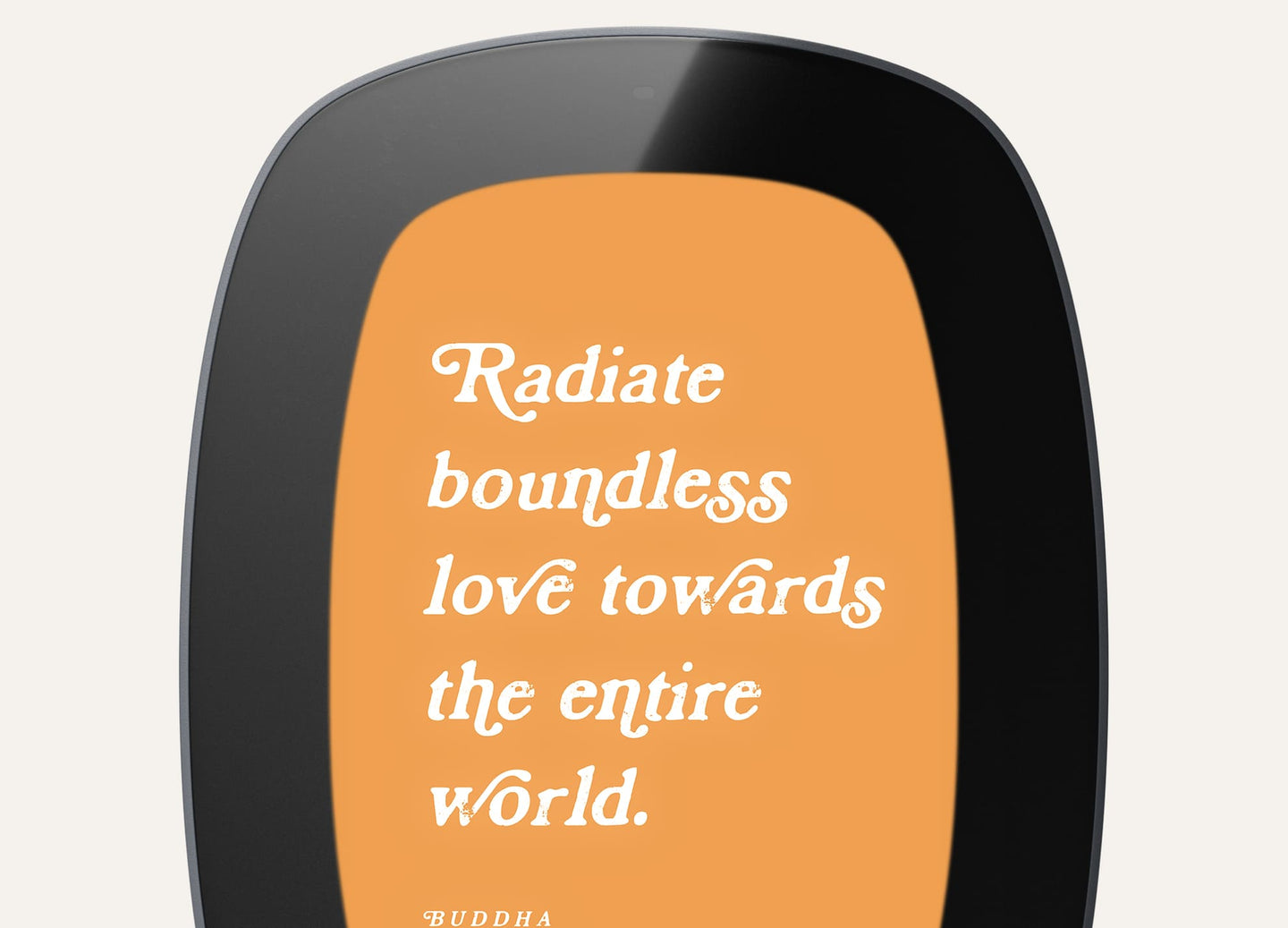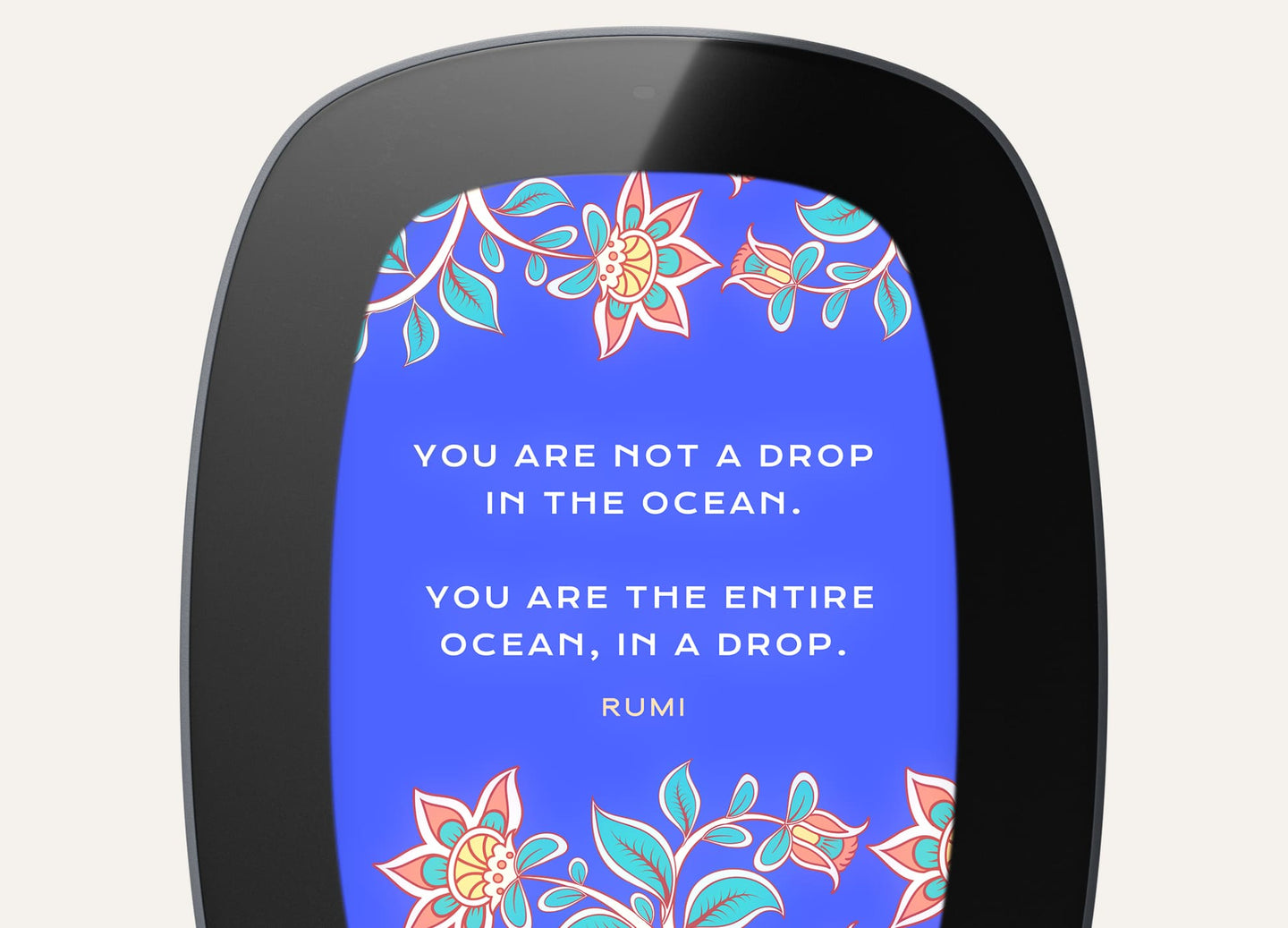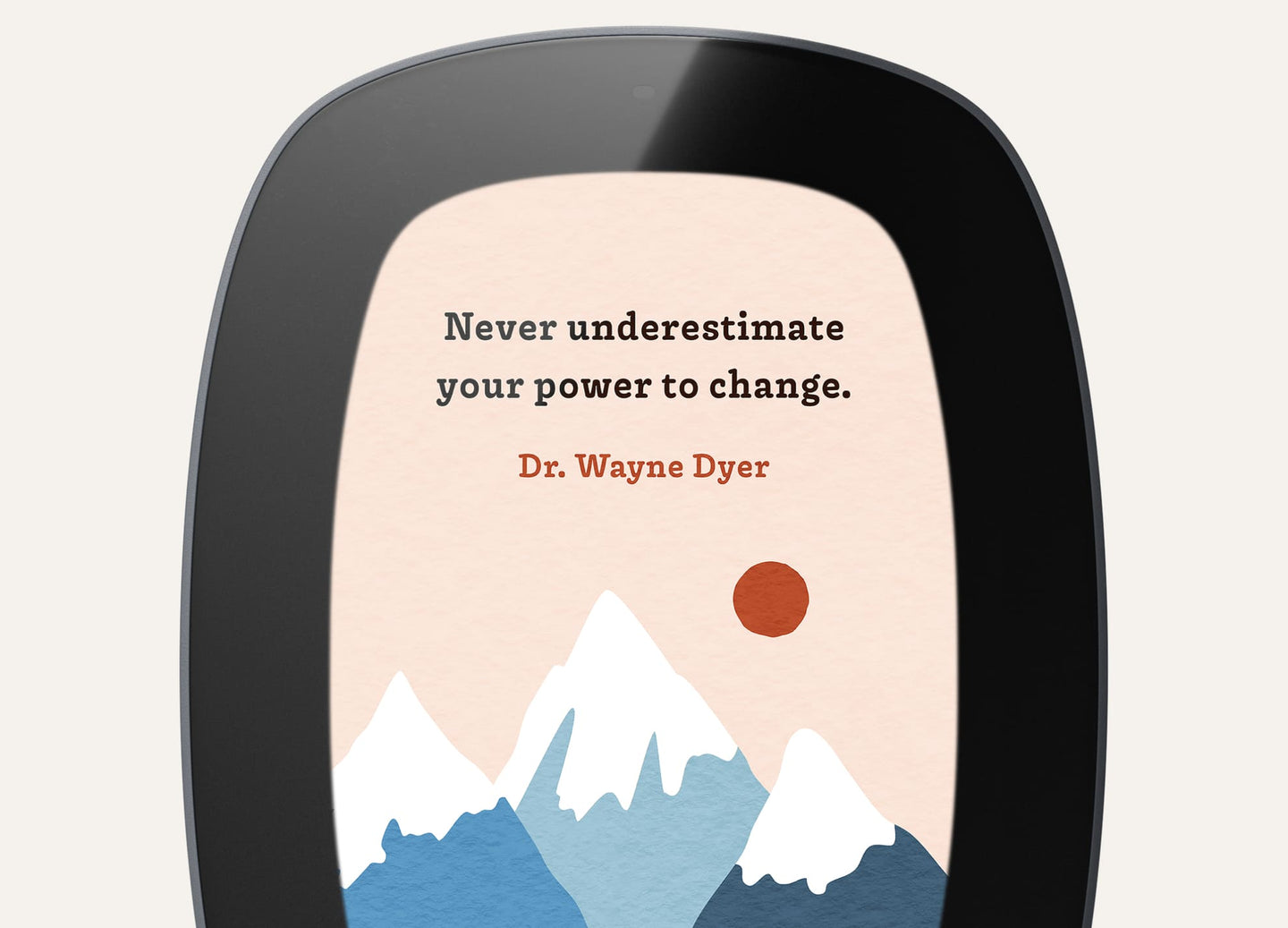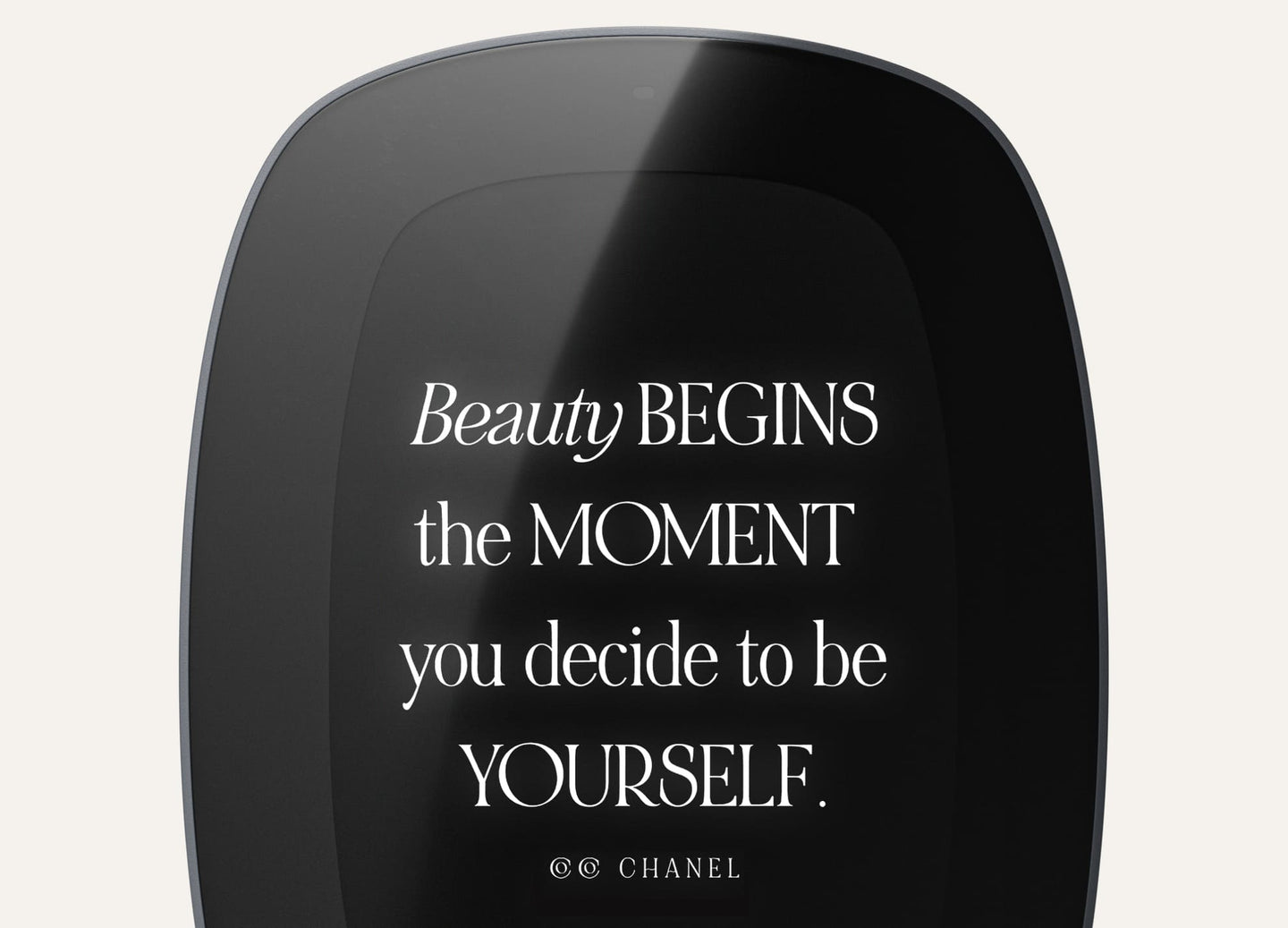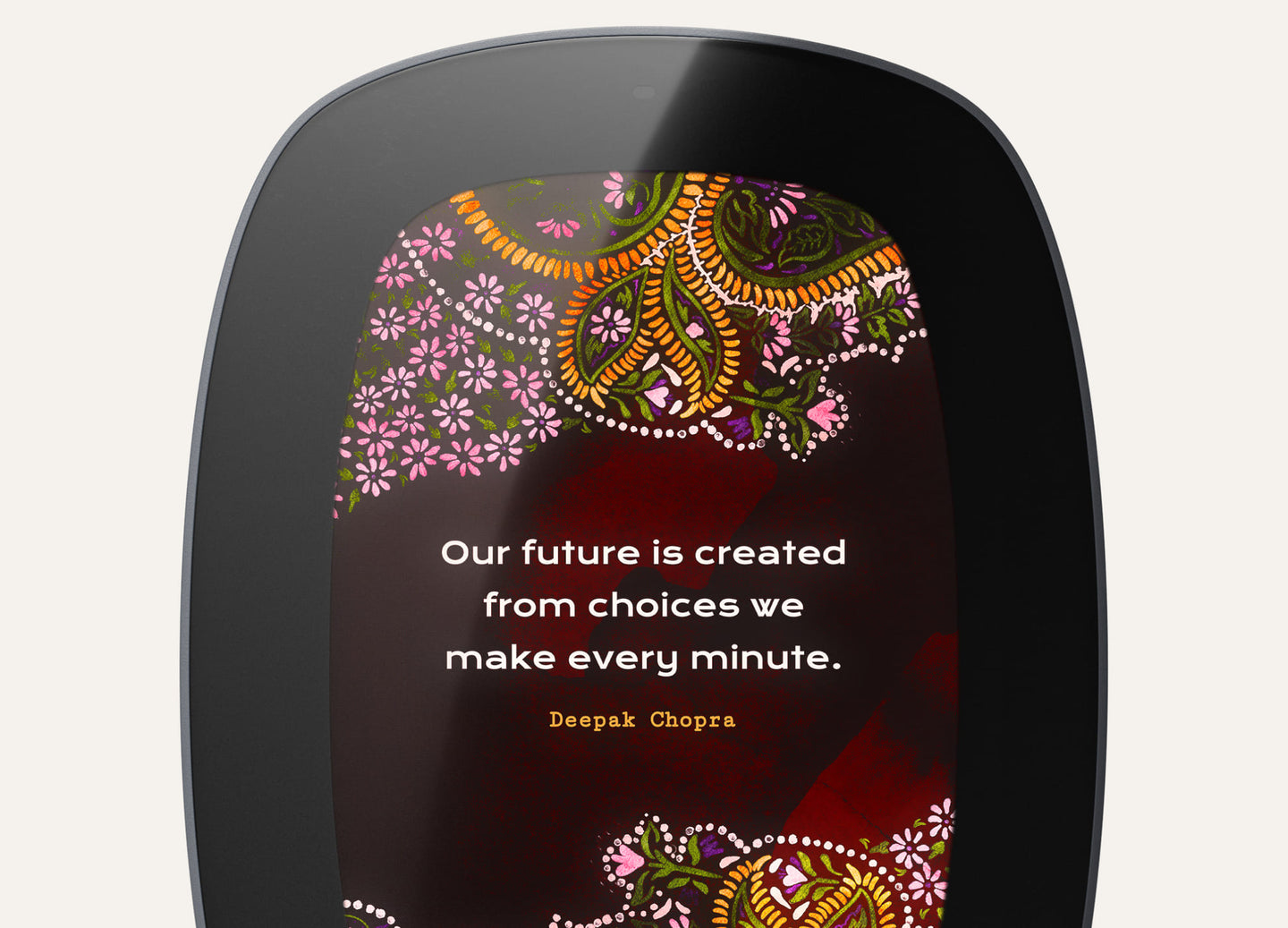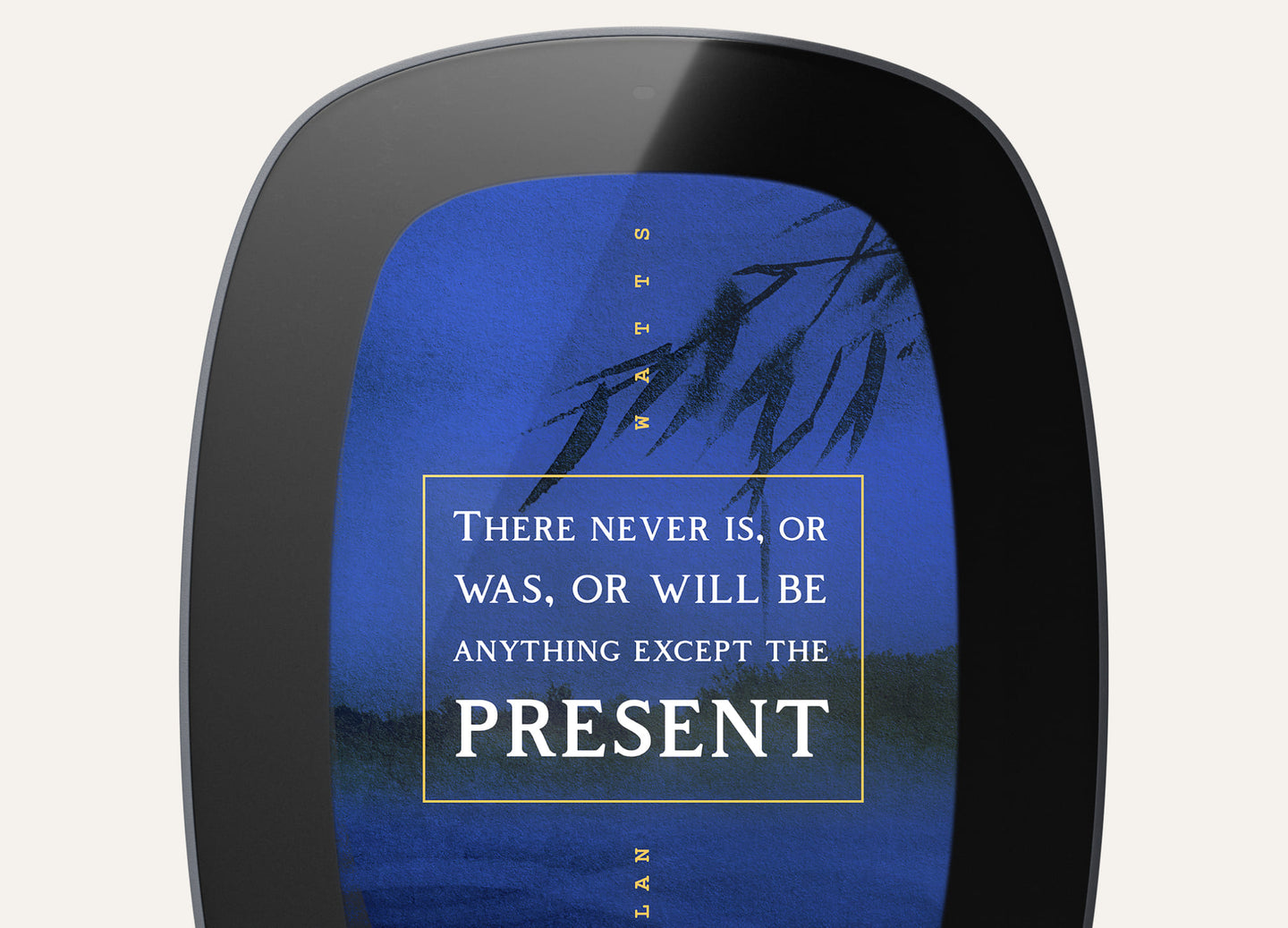 PEOPLE LOVE PRESENCE
Amazing 5 Star Reviews
300+ Reviews
"Love the presence display. Presence reminds me to take time to myself to enjoy the small things in life and to be glad for what I have."
"Each morning my new affirmations pop up and remind me to affirm the journey to thrive and stay well. A beautiful addition to my home and office!"
"My Presence came at the perfect time in my life and it has supported me on my healing journey. It has allowed me to take moments and just be present"
"Presence is the first thing I look at when I wake up and last thing before I go to sleep. It helps me sleep better and wake up with a positive mindset before I look at my phone."
"Absolutely love my Presence! I have mine in my office and it stops everyone that sees it. I look at it multiple times a day and it keeps me motivated."
SHOP PRESENCE
Frequently Asked Questions
What is the science behind affirmations?
How do I personalize my Presence?
What is the Presence Promise?
Perfect Gift
•
Daily Inspiration
•
For the Family
•
Positive Affirmations
•
Bundle & Save
•
Perfect Gift
•
Daily Inspiration
•
For the Family
•
Positive Affirmations
•
Bundle & Save
•
Perfect Gift
•
Daily Inspiration
•
For the Family
•
Positive Affirmations
•
Bundle & Save
•
Perfect Gift
•
Daily Inspiration
•
For the Family
•
Positive Affirmations
•
Bundle & Save
•
Perfect Gift
•
Daily Inspiration
•
For the Family
•
Positive Affirmations
•
Bundle & Save
•
Perfect Gift
•
Daily Inspiration
•
For the Family
•
Positive Affirmations
•
Bundle & Save
•
Perfect Gift
•
Daily Inspiration
•
For the Family
•
Positive Affirmations
•
Bundle & Save
•
Perfect Gift
•
Daily Inspiration
•
For the Family
•
Positive Affirmations
•
Bundle & Save
•